Według czytelników serwisu komorkomania.pl najlepszym telefonem roku 2011 jest Samsung Galaxy S II dostał on niemal 2500 głosów co stanowi 40% uczestników ankiety. Drugim telefonem jest iPhone 4S, został doceniony mimo niewielu zmian i uzyskał 17% głosów. Trzecie miejsce to zaskoczenie, Samsung Galaxy Note, który przegrał z "dzieckiem" Apple tylko o 20 głosów, na czwartym miejscu kolejny Samsung...
Jednak dla nas największym zaskoczeniem (a może i nie) jest to że SonyEricsson zajmuje dopiero 9 miejsce (Xperia Arc, ArcS), 12 (Xperia neo i neo V), 14 (Xperia Play). Jest to bardzo słaby wynik i wszyscy możemy się domyślać dlaczego.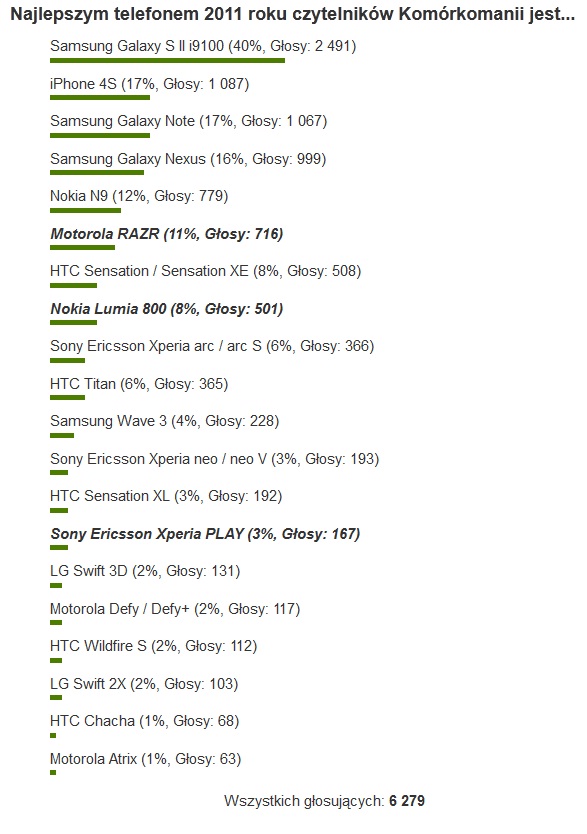 źródło:
co sądzicie na ten temat? Jak według Was powinna wyglądać w/w lista?
zapraszam do komentowania